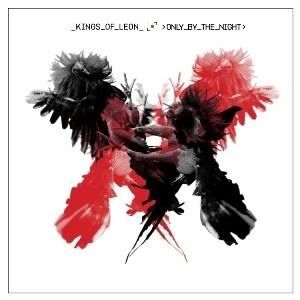 The new kings of
leon
album
, in a word is AMAZING!
"Only by the night" I feel is going to be one of those
albums
that defines what alternative rock music should be and is capable off. Like most people who are listening to this
album
right now I was drawn in by the first single off the
album
"sex on fire". I first heard this song on a really cool show that used to be on 98.7 called the adventure club. It was on
sunday
nights and played new alternative music and some really good under ground stuff as well. I used to listen too it on the way home from my boyfriends house and I miss the show very much, I hope they bring it back. I loved the song from the get go, the hook and
powerful
vocals grab you, plus I mean the song is called sex on fire...SEX ON FIRE.
Don't
you want to go outside and scream SEX ON FIRE as loud as you can right now, you can, go, ill be here when you get back.
The rest of the
album
is really as amazing as this single and I highly suggest it. "Closer", the first song on the
album
, has a really haunting melody and draws you in, its perfect to listen too while taking a walk on a cold cloudy day. My other favorite would have to be "use somebody". Its an
emotional
, heartfelt song that I feel in love with right away and would be my pick for the next big hit off this
album
.
The music industry has changed through the years and its not as easy as it once was to find the good music out there, considering what the radio and
tv
play is mostly commercial garbage. So when a great band like this comes along and has some success we need to support them so hopefully they
influence
up and coming
musicians
instead of like the
Jonas
brothers influencing up and coming
musicians
...I just threw up in my mouth
alittle
.
Yay
blog number 2 done, my cherry is burst, I better watch myself or ill turn into a blogging slut.